4/11/17 – The New Resistants Radio Add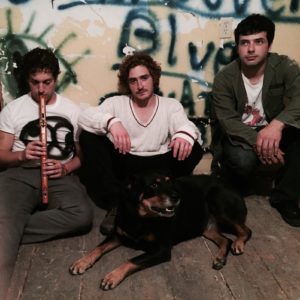 THE NEW RESISTANTS – The Right To Remain Violent EP
(For fans of: The Frights, Eagles Of Death Metal, Hanni El Khatib, Fidlar, The Sex Pistols)
NACC Add date: 4/11/17
Focus Tracks: I'm Your Man, Kalashnikov
FCC Warning: NONE (All songs are FCC compliant)
Label: Self-released
PRESS:
"New York based band The New Resistants are a loud, gritty rock n roll enthused punk band with something to shout about."
– @wewantgoodmusic, We Want Good Music (Jan 30, 2017)
"This is exactly what every band from nyc should sound like. punk meets 60s meets hard guitars. too good."
– Billy Thin, SongShooter.com
Hey, New York is packed with swaggering guitar melodies, hard hitting drums and confident vocals from NYC trio The New ResistANTs The track is part of their recent EP titled Hey, New York! Season's Beatings. Check their ode to the city that they hail from via their Soundcloud.
– Diamond Deposits
BIO:
Formed in late 2014, TNRs have been marauding their way across the Eastern US and Canada one city at a time. Headquartering themselves in New York City, they make frequent excursions to the Hudson Valley where they record their high energy and no-nonsense music from the comfort of their own studio located in an abandoned high school.