Brooklyn's THE DREAM EATERS Release Single "Neanderthals" via the Deli Magazine
The Dream Eaters Premiere Single "Neanderthals"
via the Deli Magazine
For Fans Of: Jay Som, Beach House, Iron And Wine, Angus & Julia Stone, The Antlers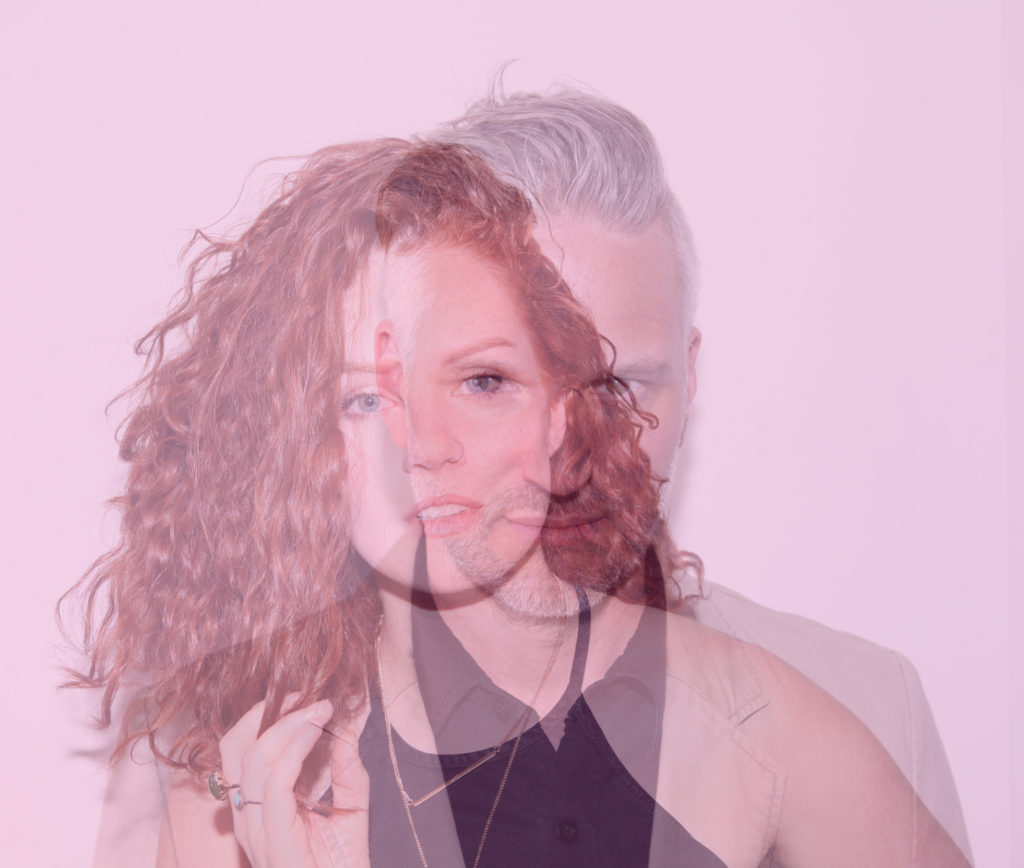 BROOKLYN, NY // March 30, 2017 – The Dream Eaters 
dropped their second single, "Neanderthals" this past Tuesday, exclusively on 
The Deli Magazine
 [
here
]. Pulling strongly from their dream-pop influences, and powerful and harmonious vocals, the song hooks you in and draws you deep. It follows their first single "Dead On the Inside" released last week via The Revue [
here
], both from their upcoming album 
We Are A Curse. 
"Neanderthals was not originally in the lineup for the album," shared Jake Zavracky. "It's an altered version of an older song that I wrote toward the end of the Bush / Cheney administration. After the 2016 presidential election it seemed sadly relevant again and ultimately came together very quickly. 'We missed another bus.' It starts with a pessimistic us vs. them mentality to it, but takes a somewhat optimistic turn in the chorus. 'Don't let the bastards grind you down,' type sentiment. It's meant to be more inspirational than negative by the end." With an irresistible chorus, you can't help but joining up in the emotional flow and feeling of unity.
Elizabeth LeBaron chimed in, with how the song has continued to develop in meaning, even after being fully finished. "When we decided to record this song, the Women's March was breaking records all over the world and this song felt like an anthem. 'They won't make us crawl / They're all neanderthals' are words that I think will resonate with anyone who is against the "archaic" ideologies being pushed by the new administration." The duo raised money in support of the American Civil Liberties Union (ACLU) earlier this month through sales of their music, including pre-orders of the upcoming album.
We Are A Curse is available for pre-order in digital and physical CD format now on Bandcamp [here] and will be released on April 14, 2017. Join The Dream Eaters in celebrating their release, with a live performance at Halyards Bar in Brooklyn on Saturday, April 8 alongside Eldest Son, Sleep Hostage, and High Pony [show details].
Upcoming shows:
4/8: Halyards, Gowanus, Brooklyn, NYC
5/10: Rockwood Music Hall, Manhattan, NYC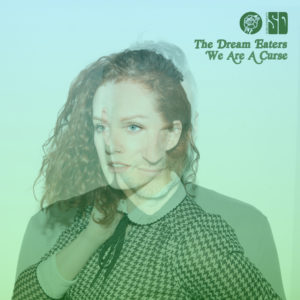 We Are A Curse
Release Date:
April 14, 2017
1. Dead On the Inside
2. Neanderthals
3. Dots
4. Astral Asshole
5. Sugar Coma
6. So Heavy
7. Almost Afraid
8. Plastic Priestess
9. We Are A Curse
10. Brazil Song
###
About The Dream Eaters:
The Dream Eaters bring skin-tingling harmonies together as a dream-pop duo like no other. Blending the vocals of Jake Zavracky and Elizabeth LeBaron, their music will envelop and transform you. Formerly known as simply Jake and Elizabeth, the duo's sound has evolved from classic shoe-gaze roots to a stripped down, dreamy and ethereal vocal focus. While they draw from a number of influences including dream pop, psychedelic, folk and rock genres, their sound stands in a category of its own, focused around the core of harmonious and haunting melodies.
The Dream Eaters story originated in 2015. After playing clubs with various projects and toiling in obscurity for years in his hometown of Boston and later New York City, Zavracky decided to give up the musicians dream and stop performing completely. Then, while working as a bartender at a dive bar in Brooklyn he met LeBaron, another bartender who had just relocated from Vancouver Island, BC. Discovering that they were fellow musicians, they began to collaborate and found an instant connection. As a composer and producer, Zavracky began writing songs for LeBaron to sing alone but soon found their voices blended together in harmony to create a wholly unique sound. With friends and a growing fanbase providing support, they released a number of EP's and performed live as "Jake And Elizabeth." As they began to further define their sound, they began performing under the name "The Dream Eaters."
Their self-produced debut EP, Five Little Pills was released on June 23, 2016, as the first official release under their new band name. A bare-bones production that they self-recorded and released, it provided the precursor of solidifying their new sound and establishing the process they would use to record their first full-length debut album, We Are A Curse. The album is slated for release on April 14, 2017.
Photo Credit: Jason Speakman.
Follow the Dream Eaters
Facebook | Twitter | Instagram | Soundcloud | Website