SXSW 2016 Contest Giveaway!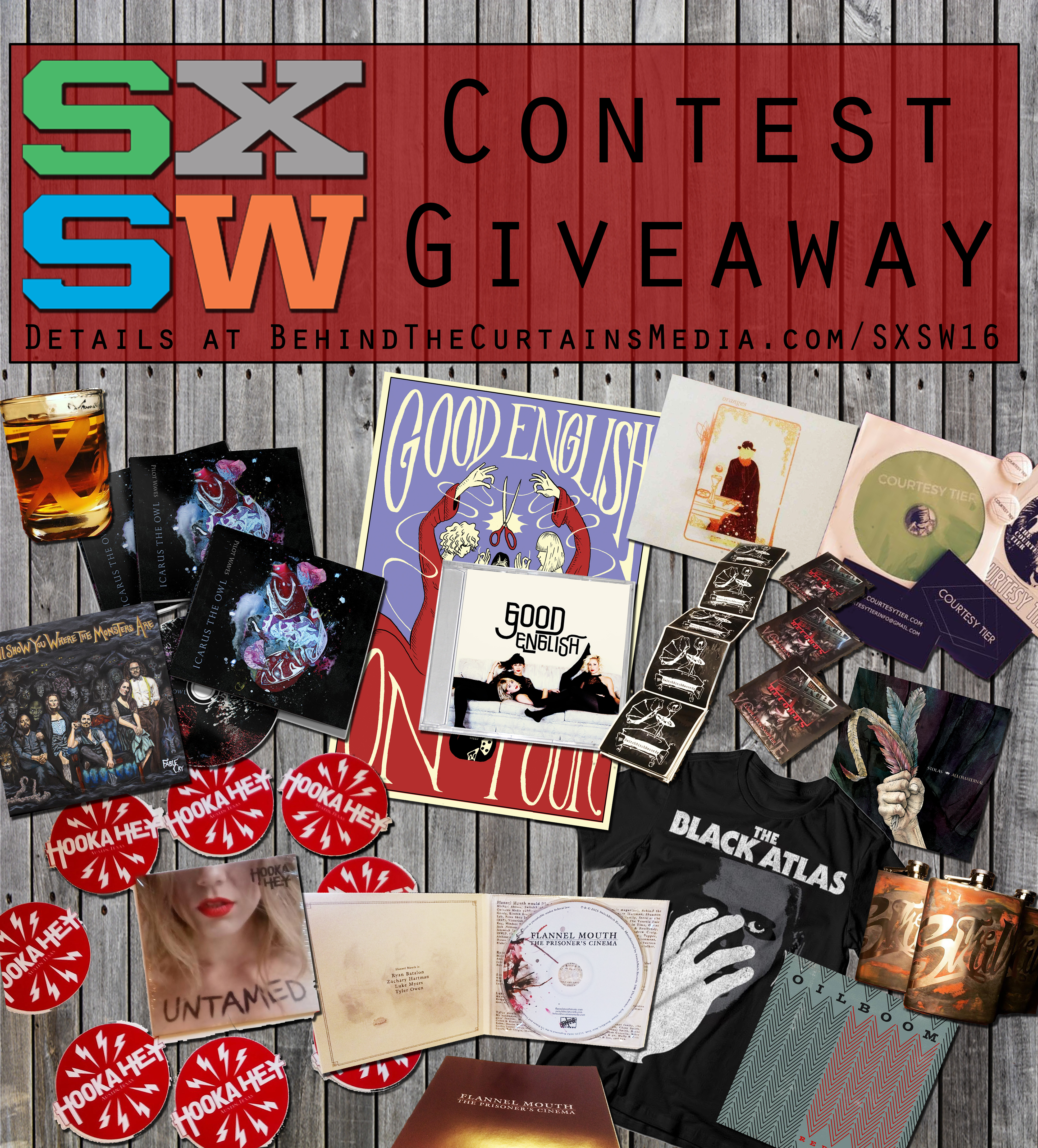 Contest Instructions: Hey everyone, we're beyond thrilled to be hosting these showcases, and would love to get everyone involved and really make these parties pop the fuck off, which is why we put together a little (well, kind of BIG) contest giveaway! Basically all you have to do is follow these 2 easy steps:
Share this on Facebook & Twitter via the widgets to the left of the page
Enter the required fields in the form below to allow us to contact you and get you over the goods
THAT'S IT! We will be giving the prize away to a winner chosen at random!
Thursday, March 17, 2016
Behind TheCurtains Media || RockerStalker || SwitchBitchRecords
SXSW Day Party at Hole In The Wall (2538 Guadalupe St. Austin, TX)
Confirm Attendance via Facebook Event HERE
TWO STAGES! 16 BANDS!
11AM DOORS, 21+
$2 beers courtesy of Lone Star!
Connect with the Line Up:
FRONT STAGE:
12 The Black Atlas | 12:50 Stolas | 1:40 Oranges | 2:30 Good English 
3:20 Hail The Sun | 4:10 Oil Boom | 5 The Skulx | 5:50 The Ongoing Concept
MIDDLE STAGE:
12:25 Blackfoot Gypsies | 1:15 Hooka Hey | 2:05 Courtesy Tier | 2:55 Vivid Dreams
3:45 Icarus The Owl | 4:35 Fable Cry | 5:25 Flannel Mouth | 6:15 The Wans
Friday, March 18, 2016
Behind TheCurtains Media || RockerStalker || SwitchBitchRecords
SXSW Day Party at Big Bang Bar (415 E 6th St. Austin, TX)
Confirm Attendance via Facebook Event HERE
DOORS @ 1PM
MUSIC 2-8PM
Connect with the Line Up:
Good English | Courtesy Tier | Fable Cry | The Wans | Flannel Mouth | The Skulx