Behind The Curtains Media, Rocker Stalker & Gigawatts Present: SONIC TONIC DAY PARTY

Behind The Curtains Media, Rocker Stalker & 1.21 Gigawatts Present:
SXSW 2015 |Thursday, March 19th | Amli Downtown (201 Lavaca St. Austin, TX 78701)
FREE ENTRY / FREE DRINKS with RSVP:

Performing Artists: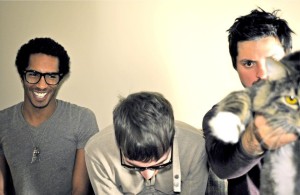 The Chicago three-piece have an uncanny knack for constructing gleaming, crystalline, compact pop gems … and then going after them with an axe like Jack Nicholson. They build the museum-worthy sculpture, and then dash it to the ground, manically laughing their heads off the whole time. It's the musical equivalent of a Pollock painting – a vibrant, technicolor, utterly uninhibited work devised by either a genius or a madman. It's hard to discern which, and it doesn't much matter anyway. The poet laureates of Chicago's skid row, VICTORIAN HALLS are the rare type of band that exist in the little space where art and punk meet – the type of band that can blend unadulterated pop songwriting with wailing Banshee-like vocals to create a strangely magical, vaudevillian wonder like their new seven song EP, Springteen.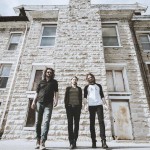 Nashville-based grunge/garage rock power trio The Wans released their debut full-length album He Said, She Said on Sept. 9, 2014 amd iwas produced by Dave Cobb (Rival Sons, Jason Isbell) and mixed by Vance Powell (Jack White, Arctic Monkeys). Hitting major festivals like Austin City Limits, CMJ, and Hangout Fest, among others, USA Today declares, "start getting into them now, before the rest of the country does."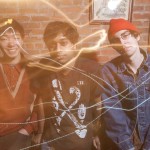 Psych-rock three-piece Dances dropped Whiter Sands in the spring of 2014. Originally a solo project, Dances has developed into "a brand of smart, yet simplistic guitar pop that equally utilizes the jangle of the dBs and the noisy skronk of the Pixies in its construction. However, instead of trying to emulate the direct sonic qualities of those bands, Dances works with a lot of space in their recordings and focuses on instrumental interplay between the trio." (Tiny Mixtapes)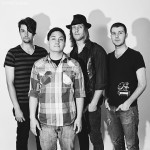 The rustic regions of the Tallgrass Prairies hold a myriad of veiled gems, and budding with roots along the Illinois River is Flannel Mouth, a four-piece rock ensemble with high aims in sight. Hailing from Glasford, a town only a thousand strong, Flannel Mouth has emerged as a vengeful small town boy with big city dreams, evidenced by their debut release, "Pull in Your Horns," via SwitchBitch Records.
Brooklyn-based alt rock trio Highly Suspect have been melting faces coast to coast. After a summer tour with Chevelle and landing spots in Lollapalooza and this year's Bonaroo Music and Arts Festival, the group released single "Lydia," which previews their forthcoming album, Mister Asylum, due out this summer. Consequence of Soundchampions the new single as " a searing, relentless rocker about broken relationships and growing pains, it's outfitted with guitar riffs that feel more like razor blades than musical notes."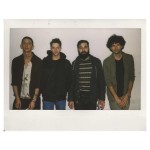 Punky haze-pop Brookyln four-piece Honduras have been taking the scene by storm since their inception in 2012 and stepping up their game with the release of Mortality Cuts in 2014. Rolling Stone raves, "this is punk in the classic sense-music from the balls, not the brain, that recalls the gleeful nihilism of the Dead Boys and Sex Pistols."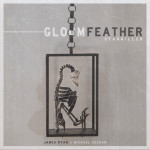 Gloomfeather is the creative minds of James Ryan & Michael Keenan; Skizzy Mars is guest featured on, "Mr. Mean Things". All Songs written, produced, and recorded by James Ryan & 
Michael Keenan at Cloudman Laboratories & MKA Studios. Lyrics for, "Mr. Mean Things", by Skizzy Mars during His appearance. Bird Sculpture on cover Created by & Courtesy of artist Leah Aripotch. Additional Graphic Design by Garrett Hillikeer. Booklet designed & handcrafted by James Ryan.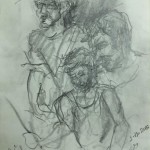 Atlanta-based punk-infused rock trio  Concord America released their EP Suns Out Guns Out via Post-Echo and re-released it via limited cassette via Wiener Records on September 26, 2013. Now, the band has recorded a new LP set for a summer 2015 release. "The band kicks the shit out of their amps with Presley's rampaging riffs and throat-curdling yells, and the Restivos' tag-teamed drums and bass. (Spin Magazine)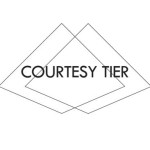 Brooklyn's blues-infused indie rock band has been impressing New York and beyond for over seven  years. With the release of their debut album The Resolution,  The Courtesy Tier  "apply shades of grunge, R&B, southern rock, and blues to a never-dull canvas …ceaselessly captivating, and climaxing with Hendrix-esque prestige." (RethinkPopMusic)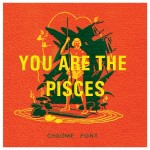 Nashville's psych/garage quartet Chrome Pony released their second EP You Are the Pisces in the summer of 2014, another EP in a series of releases, that will continue well into 2015. The group showcases "plenty of the youthful exuberance that was all over their garage-y debut, Lazy Bones, but it also plays up the groove element that made Bones stand out from the contemporary garage crowd." (Nashville Scene)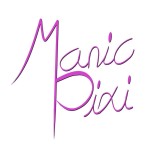 Brooklyn's quintet is the pop-grunge brainchild of Lead singer, Kat Hamilton and Drummer, Emmett Ceglia. Manic Pixi has a ballsy, genre bending sound all their own. They have been described as Hole mixed with Green Day, No Doubt, Letters to Cleo and Paramore.
Sponsorships: 
SwitchBitch – Record Label / Recording Studio / Music Magazine (New York, NY)
Montauk Brewing Company (Montauk, NY)
Cloudman Labs (Brooklyn, NY)
Clique Vodka (Pittsburgh, PA)
Drizly (New York, NY)