Our office also doubles as a recording and production studio run by producer/engineer, Michael Abiuso. With top of the line HD recording gear and instruments on hand, we're able to provide the following:
Producing
Mixing
Mastering
Performing
Rehearsals
We also do voice overs, podcasts, editing for radio and track replication and collaborated on a number of music videos and photo shoots with artists such as The Dream Eaters. After all, we want to share the very best version of your work!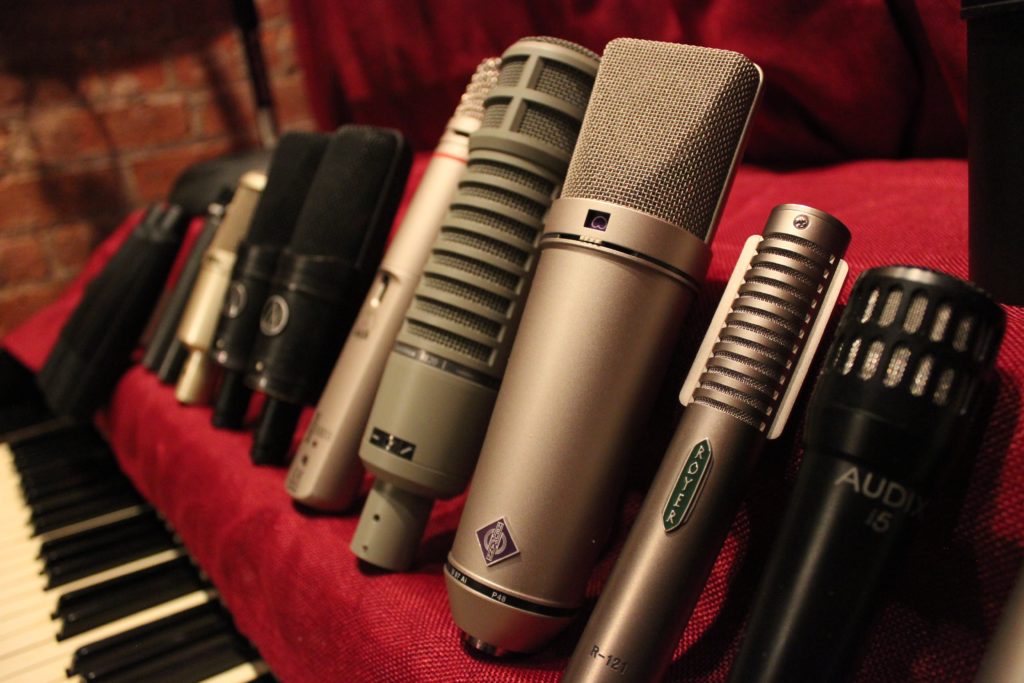 Michael Abiuso has worked with all kinds of artists from musicians and bands, to actors and comedians. Some notable works of his include:
*Produce, record, mix & master an EP with Eric Nally (Foxy Shazam / Macklemore)
*Produce, record drummer Brian Wolfe (David Byrne, St. Vincent, Sharon Jones and the Dap Kings, Sufjan Stevens, My Brightest Diamond, Kat Edmonson, Maynard Ferguson)
*Produce, record, mix & master an album with Lizy Ryan (Big Data)
*Produce, record & edit the Deluxe Edition Commentary for Jim Gaffigan's Comedy Album.
*Produce, record Sara Bareilles' "Waitress" backing track for TV
*Produce, record Cyndi Lauper
*Produce, record, perform, mix & master single with The Gay Blades (Triple Crown Records)
*Produce, record Dez Cadena (Vocalist of Black Flag, guitarist of The Misfits)
*Produce, record Daniel Rey (producer for The Ramones, White Zombie, Murphy's Law)
*Produce, record Eric Arce (drummer for The Misfits and Murphy's Law)
*Produce, record Alex Kane (guitarist for Richie Ramone of The Ramones)
*Produce, record Jesse Camp (MTV's Wanna Be a VJ winner, co- host at TRL)
*Produce, record The Venetia Fair's (Red Blue Records) Basically Just Does Karaoke EP
*Record voice-over for Daymond John (FUBU / Shark Tank)
*Engineer & co-produce with Patrick Adams (produced 32 gold & platinum records)
*Producing, mix, master a single for GRAMMY Award Winning singer/actress, Jennifer Holliday
and many mooooooooooooore…(as sung after "Happy Birthday")
Michael has a degree in music education and can perform most instruments for artists upon request. His minors are performance on guitar,  composition and audio engineering. He has toured for 10+ years between his bands Kiss Kiss (guitar/vocals) on Eyeball Records, The Gay Blades (keyboards/vocals) on Triple Crown Records and The Venetia Fair (guitar/bass/vocals) on Red Blue Records.
Check out our list of gear here and costs here.
Separate inquiries for these services, send a message to mike@switchbitchrecords.com.