Music Publicity & Public Relations
What makes us stand out from others: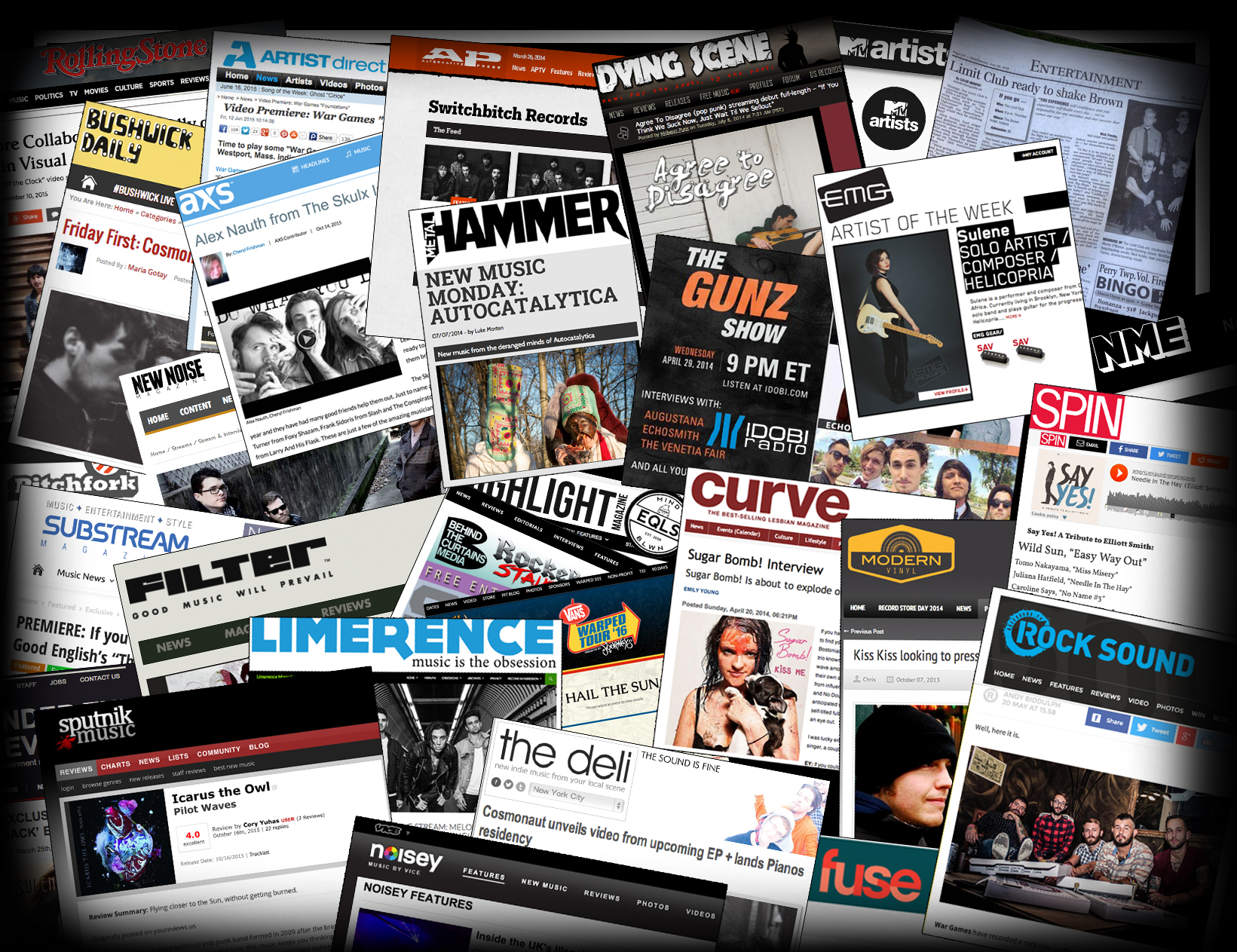 By-the-project or by-the-month campaigns. After chatting with you, we can advise the best rate and options to suit your needs, expectations, and budgets. 
Customized outreach. Every press release is created and geared towards all aesthetically fitting outlets (there are no generic blanket emails to all outlets). Additionally, we take the time to send personalized reach-outs and follow-ups.
Thinking outside of the "Music Box." We also acknowledge musicians' ways of life and unique features to maximize visibility (ex: LGBT, tattoo, vegan, muscle, etc. media outlets).
Customized tactics. We are a creative crew and want your band – and brand – to succeed. We'll often suggest methods to increase and maintain buzz and fan/media interaction during your campaign (i.e. contest organization, hosting a free download of your single, Instagram takeovers, etc.).
Digital, Radio, TV, and Print Media Outreach to over 5000+ contacts… our database is constantly being updated and added to. We're always seeking to add the best tastemasters across the industry to our mailing list, and have catered close relationships with many of them over the years.
Publicity & PR Services
Publicity Campaigns for New Releases – let us help promote your upcoming album, EP, or even just a solo single!
Overall Reputation Management and Monitoring
Tour Publicity and Strategy Planning
Online Promotion and Marketing
Online Consulting of Social Media, Websites, and Press Kits
We're always happy to custom our services and campaigns to meet your needs! We are open to working with artists from all genres.
Want to make the most of your new release? Be sure to check out our social media & advertising services. Full album PR efforts can be especially powerful when paired with radio promotion campaigns too!