Submitting Your Music To College Radio
SUBMITTING YOUR MUSIC TO RADIO
While our previous post focused on college radio and why it continues to be a great resource for networking when you're on tour, this piece focuses on the music submission process and offers some tips on things like: proper packaging, one-sheet formatting and ideas for making your submission standout!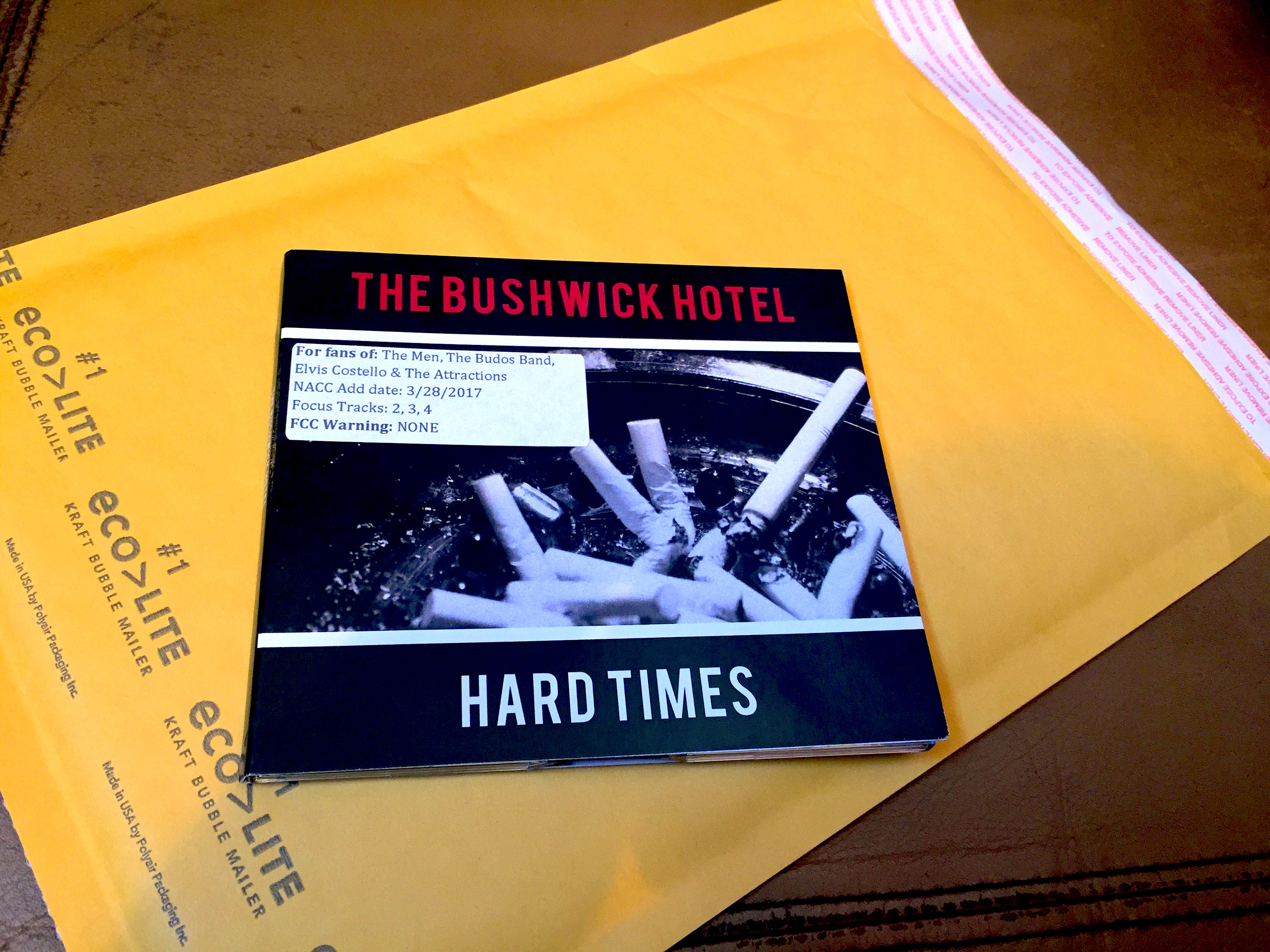 Making your submission standout – Sure you can just burn your new album to a CD-R, drop it in an envelope and mail it to a college radio station, but that tactic isn't exactly going to turn heads or impress. Presentation is important and you should always make an effort to put your best foot forward when introducing yourself and your music to a potential fan. In this instance the person whose attention you want to grab is the station's Music Director. Many stations will list the name of the Music Director on the 'contact' section of their website, so do a little research.
Your CD should be packaged in either a standard jewel case or a 4-panel digipack with your band name and album title printed on the spine. Slim cases or sleeves are too thin and are easily overlooked. You want your submissions to be on par with the submissions that are being sent by record labels and radio promotion firms, so paying a little extra for the right packaging will make a world of difference. Jewel cases and digipacks are designed to fit perfectly into a CD rack and the spine of the CD allows the station's DJs to easily identify your album when they're in the studio looking to queue-up their next track.
FCC violations and proper labeling – One sure fire way to make a bad impression is by knowingly submitting an album, EP, or single that is not FCC compliant. You don't have to be squeaky clean like the Partridge Family or anything, but if you know your album has a bunch of f-bombs on it, then it's a good idea to make the Music Directors aware of that. A great way to alert them is by affixing a label to the front of your CD that provides the following information:
Focus Tracks (list the tracks that you think are your strongest!)
RIYL (stands for Recommended If You Like – This should be a list of bands that you sound like)
Radio add date (Not essential for DIY promo, but important if you hire a promotions team)  
FCC Warning (list the tracks that are not FCC compliant)
If the submission is clean, you can just say 'clean'. However if there is profanity you should list the track(s) that are not FCC compliant. This next bit might seem like a no-brainer, but be sure to remove the plastic wrapping from the CD before you affix the sticker to it! The Music Director will obviously have to remove the plastic to open the case and if your sticker is affixed to the plastic, it is most certainly going to end up in the trash and all your thoughtful labelling efforts will have been for nothing.
One-sheet, tour flier, merch – You've most likely heard of the one-sheet, and have probably created one at some point in time. While your album serves the purpose of showcasing your musical skills, the one-sheet is an opportunity to express your personality as a band. It is also an opportunity to get creative!
Traditionally the one-sheet should be one page (8.5"x11") and should contain a press photo of you or your band, album artwork, short bio, track list, press quotes (if you have some), as well as focus tracks, RIYL, add date, and FCC warning. Your tour flier can be formatted to your liking and is only necessary to include if you are actually playing a show nearby the station that you're submitting your music to.

If you're looking to butter-up the Music Directors you can always include additional goodies with your music submission. The days of payola may technically be long gone but that doesn't mean you can't send a t-shirt, tote bag, or some pins and stickers along with your latest release to further pique the interest of the Music Director and DJs.
Proper packaging – This part is pretty simple. You don't want your CD to get smashed to bits on its journey to the station, so be smart and use a bubble lined mailing envelope or some kind of sturdy, padded mailer. Jewel cases are brittle and should never be shipped in an unpadded envelope. Digipacks are slightly more durable but should also be handled with care.