Dream-Pop Duo, The Dream Eaters Announce New Album 'We Are A Curse'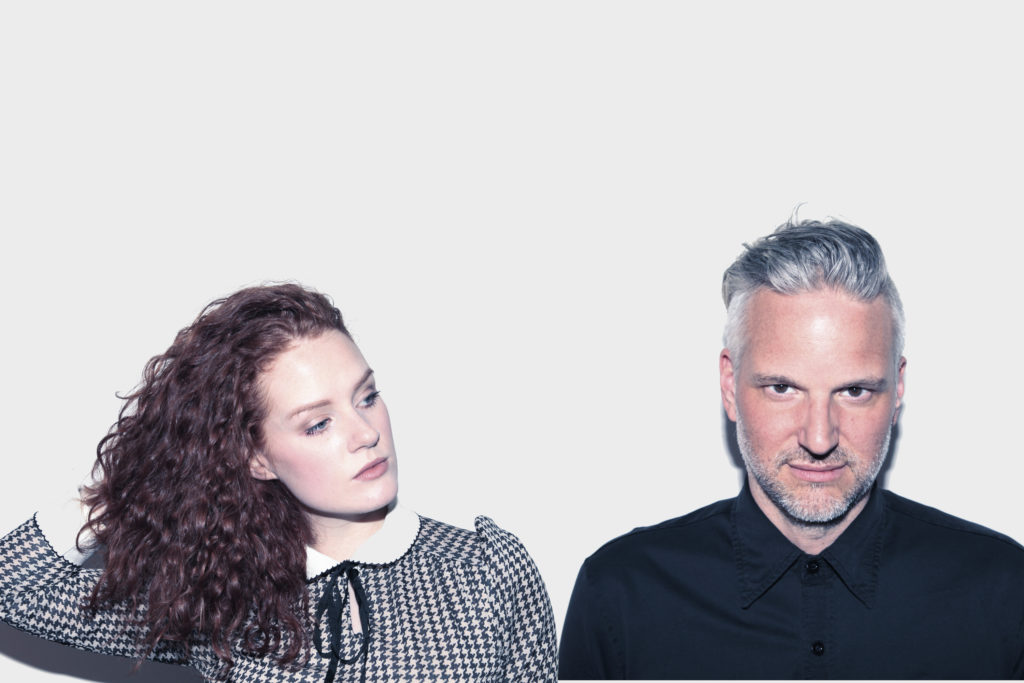 For Fans Of: Beach House, Iron And Wine, Angus & Julia Stone, The Antlers
BROOKLYN, NY | March 3, 2017 – Are you ready for an auditory delight? Dream-pop duo The Dream Eaters have announced the upcoming release of their debut full-length album We Are A Curse. Packed full of beautiful harmonies and hauntingly poignant lyrics about twisted characters, the album deserves a close listen and will wrap around you like a warm embrace from a long lost friend. We Are A Curse is musical escapism at its finest and The Dream Eaters have created a world that you will want to lose yourself in completely.
The Brooklyn-based duo will drop their album on April 14, with the track listing and album cover released today. Featuring a double-exposed photo of the duo's faces, it's serious yet dreamy, grounded yet mystical – a perfect representation of The Dream Eaters' sound. Their last EP Five Little Pills provides a stripped-down preview of what's to come, structured around their unforgettable and powerful vocal harmony.
Jake Zavracky teases, "[Once you begin] hopefully you want to listen to the whole thing and don't want it to end. Hopefully, you're in another place, and you've forgotten whatever else is going on around you. That's what a good album should do."
We Are A Curse is available for pre-order in digital and physical CD format now on Bandcamp [here] and the first single will be released in the coming weeks. Stayed tuned, or catch them live at upcoming NYC show dates listed below!
Upcoming shows:
3/9: Leftfield, L.E.S. Manhattan, NYC
4/8: Halyards, Gowanus, Brooklyn, NYC
5/10: Rockwood Music Hall, Manhattan, NYC
We Are A Curse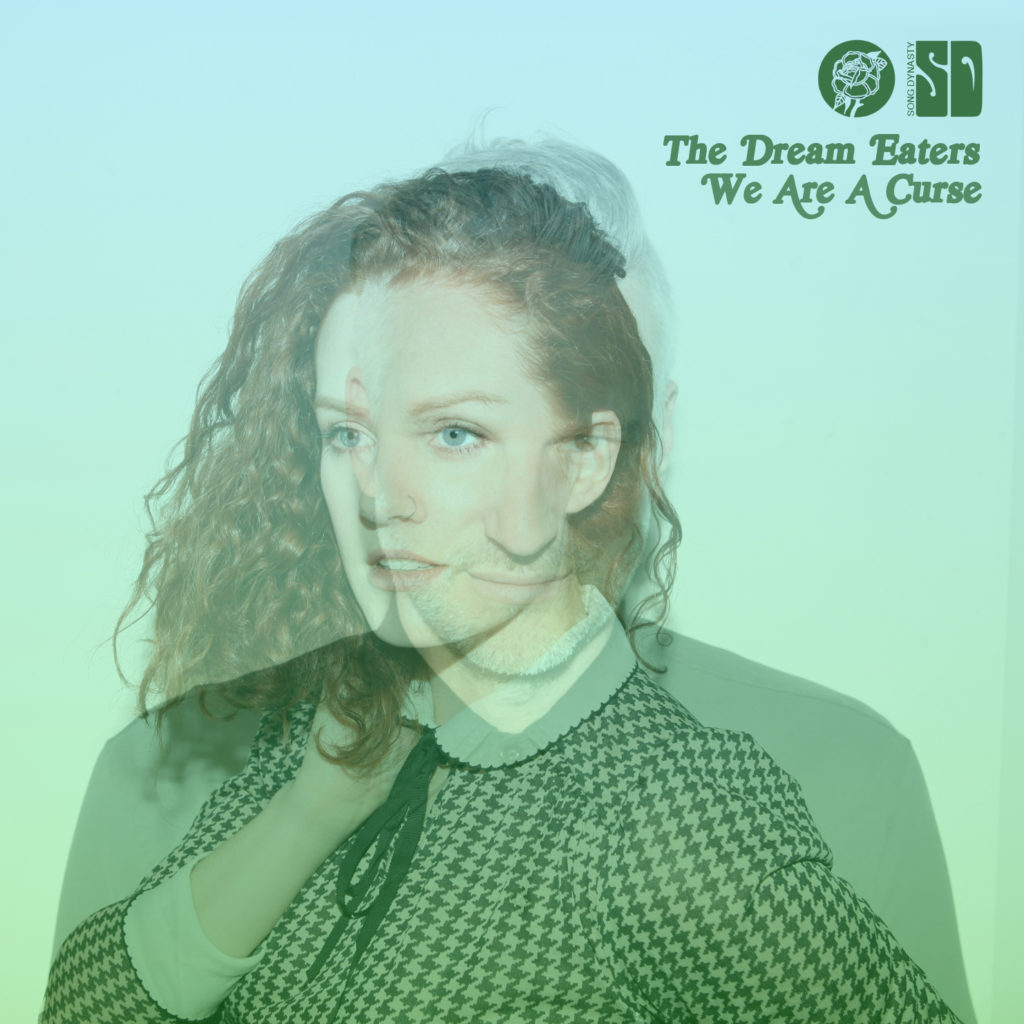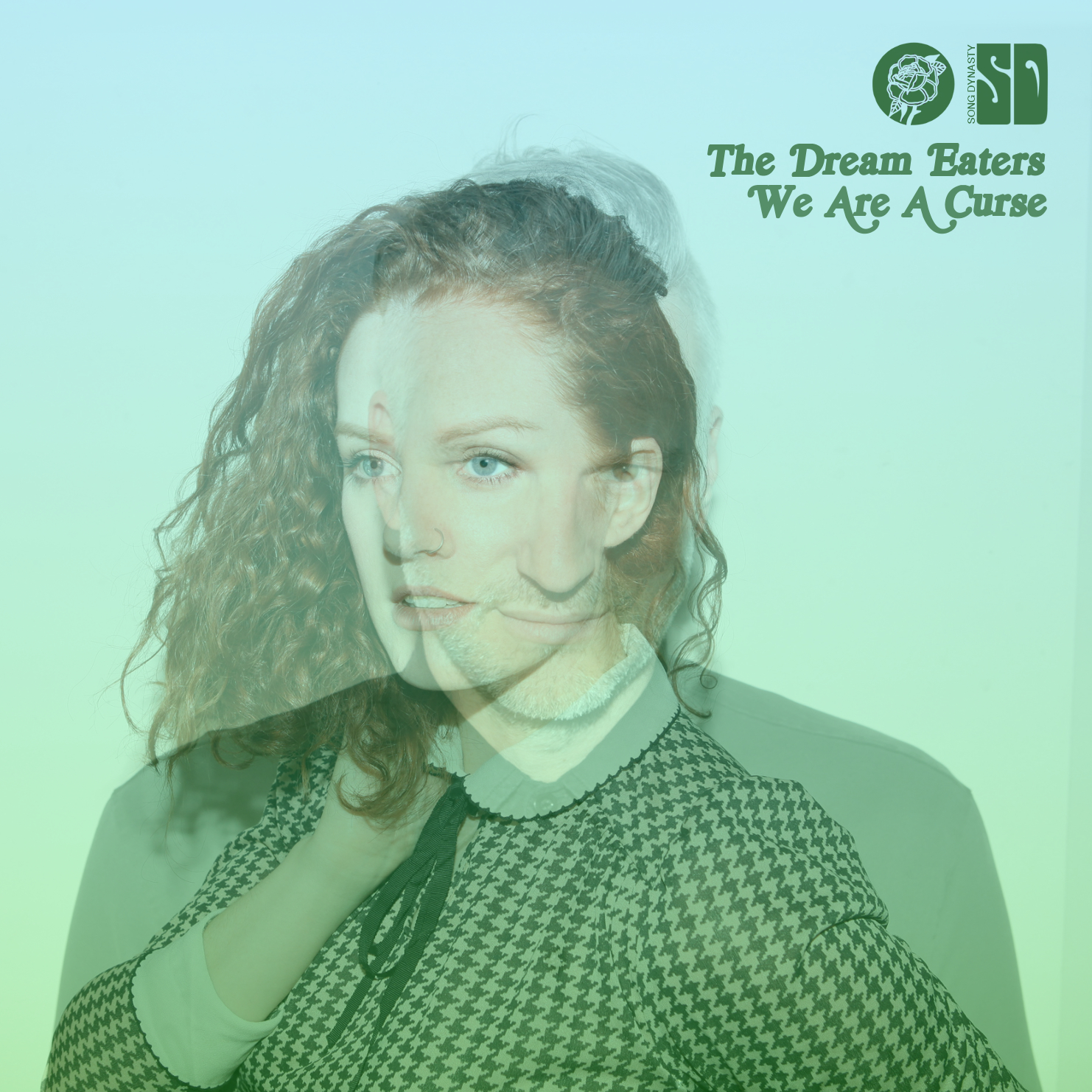 Release Date:
April 14, 2017
1. Dead On the Inside
2. Neanderthals
3. Dots
4. Astral Asshole
5. Sugar Coma
6. So Heavy
7. Almost Afraid
8. Plastic Priestess
9. We Are A Curse
10. Brazil Song
About The Dream Eaters:
The Dream Eaters bring skin-tingling harmonies together as a dream-pop duo like no other. Blending the vocals of Jake Zavracky and Elizabeth LeBaron, their music will envelop and transform you. Formerly known as simply Jake and Elizabeth, the duo's sound has evolved from classic shoe-gaze roots to a stripped down, dreamy and ethereal vocal focus. While they draw from a number of influences including dream pop, psychedelic, folk and rock genres, their sound stands in a category of its own, focused around the core of harmonious and haunting melodies.
The Dream Eaters story originated in 2015. After playing clubs with various projects and toiling in obscurity for years in his hometown of Boston and later New York City, Zavracky decided to give up the musicians dream and stop performing completely. Then, while working as a bartender at a dive bar in Brooklyn he met LeBaron, another bartender who had just relocated from Vancouver Island, BC. Discovering that they were fellow musicians, they began to collaborate and found an instant connection. As a composer and producer, Zavracky began writing songs for LeBaron to sing alone but soon found their voices blended together in harmony to create a wholly unique sound. With friends and a growing fanbase providing support, they released a number of EP's and performed live as "Jake And Elizabeth." As they began to further define their sound, they began performing under the name "The Dream Eaters."
Their self-produced debut EP, Five Little Pills was released on June 23, 2016, as the first official release under their new band name. A bare-bones production that they self-recorded and released, it provided the precursor of solidifying their new sound and establishing the process they would use to record their first full-length debut album, We Are A Curse. The album is slated for release on April 14, 2017.
Follow The Dream Eaters
Facebook – Twitter – Instagram – Soundcloud – Website