Debonair Music Hall kick-off week brings Helmet, Kevin Devine, Firehouse & more
MexiCali Live official rebrands as Debonair Music Hall on September 12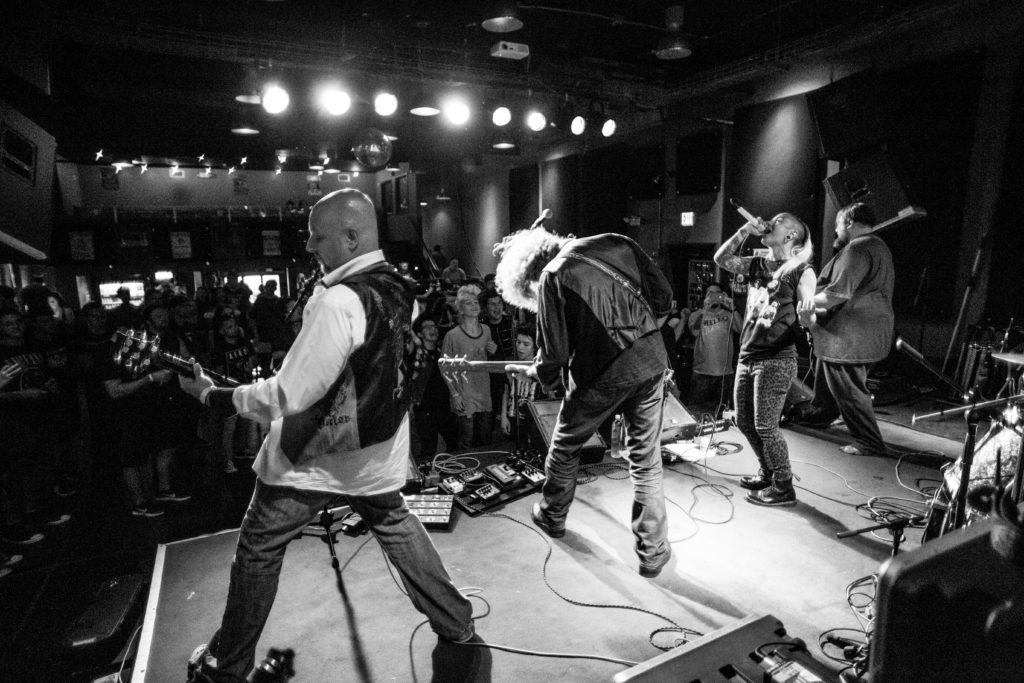 TEANECK, NJ | August 31, 2017 – 
As summer begins to draw to a close, the team at 
MexiCali Live
 are working feverishly to prepare for the transition of the venue, rebranding itself as 
Debonair Music Hall
. Officially shifting to its new name on
 September 12
, the venue is gearing up for a week of celebrations, with huge shows including 
Passafire
, 
The Werks
, 
Firehouse
, 
Kevin Devine
 and 
Helmet 
booked.
The venue's new name was inspired by the Afghan Whigs song "Debonair" and selected by new owners David & Alberta Gaskill, who purchased the venue last spring. In addition to rebranding efforts, the team has been working meticulously on plans to renovate the space by upgrading the stage lighting and the performing band's monitoring system. Large TV installations are in the works in order to stream shows as they are filmed in high resolution. Keeping both performers and patrons in mind, these upgrades will provide increased comfort, sound quality and improved show experience.
As for the upcoming shows and booking, diversity and variety are key. "We are trying to bring in shows that are diverse and will bring a wide variety of audiences," shared David Gaskill. "Opening week is just an example of the diversity that is important to me as we have reggae, indie, 80's hair metal, and rock all in the same week!" The venue's initial announcement of bringing so many changes concerned some long-time patrons; but Gaskill reassures that the goals of Debonair are to broaden the venue's offerings and upgrade the facility, while maintaining the legacy of Mexicali Live and continuing jam nights with bands drawing influences from The Grateful Dead such as Melvin Seals and JGB, Coco Montoya and Martin Barre, all booked for October.
Debonair's layout and seating will be flexible to suit each night's show; catering to the audience and genre. Doing so allows the venue to increase capacity for some shows, and ensure patron safety remains a top priority. "Some shows will be fully seated while others will have seating limited to the balcony. Other shows will have a mix of tables on the floor with open space to dance. It really is determined by the genre, the band, and the number of tickets we expect to sell," said Gaskill. The floor plan will be determined for each show ahead of tickets going on sale, so patrons will clearly be able to know and select the best option for their preference.
"We are very excited about where we are going and the future of the venue," said Gaskill. "We couldn't be more proud of the lineup of shows that we are putting together for the fall and winter. Now our challenge is to raise awareness – you don't have to go into the city to see an awesome band. Awesome bands are playing in your backyard almost every night!"
The venue offers a diverse craft beer menu and recently updated its menu, designed by a local chef and broadened to include vegan options. All upcoming shows can be found at Debonair Music Hall's website; tickets may be purchased online or at the box office on show nights, generally starting at 6pm. Local and national acts can address booking inquiries to booking@debonairmusichall.com, while customers can direct questions and queries to info@debonairmusichall.com or contact by phone at 201-833-0011. The venue is located at 1409 Queen Anne Road, Teaneck, NJ 07666.