If you're interested our services, feel free to reach out and we'd be happy to discuss and recommended the best campaign to suit your needs & budget. Please include a little information about yourself/your band and a link to your music! Or, if you prefer, feel free to call us during business hours (M-F, 9-6pm EST).
Or call us – (347) 699-4429
Reporter or media outlet? You're welcome to reach out anytime! If you'd like to sign up or edit your subscription for our press releases, you can do so on our releases page.
Learn more about our team!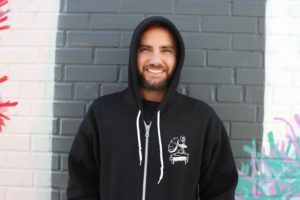 Mike Abiuso – Publicist & Owner
Mike@BehindTheCurtainsMedia.com 
Mike is your go-to for any media inquiries. Managing our campaigns, he focuses on the relaying of information and coordinating with media outlets. He is also the owner of SwitchBitch (Label, Studio, Magazine) and was guitarist of the band The Venetia Fair providing direct experience and connections. Feel free to e-mail anytime.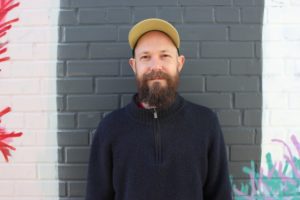 Alex Pastuhov – Director of Radio Promotions
Alex is the Director of Radio Promotions at Behind The Curtains Media and has been in the game for years. He has garnered top 5 adds and top 30 chart support for every single physical record he has promoted to the CMJ top 200 and CMJ specialty music charts. His relationships with radio stations are untouchable, as he is on the phone day-in-and-day-out, being sure the music being pushed has gotten in to their hands safely.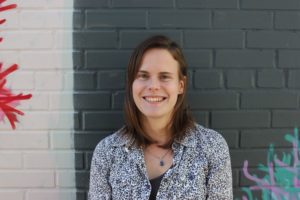 Hanna Yando – Publicist & Social Media Marketer/Consultant
Hanna is our head publicist, coordinating press campaigns, securing features and exclusives, writing press releases and keeping media lists up to date. She also handles social media and marketing guidance for clients, including organic analysis and advertising items.
Lauren Schumann – Publicist
Lauren is a Publicist here at Behind The Curtains Media and is also in charge of database up-keeping. She makes sure we're in touch with all journalists and media outlets, whether large or small, new or old. She also plays a big role in organizing and coordinating our festivals and events.
Interested in interning? Give us a shout! We have limited slots open, and are flexible to meet your schedule.
Drop in for a visit!
Our office/studio is located in Park Slope, Brooklyn, at 234 6th Street. If you're in the NYC area, give us a shout via e-mail and we'd be happy to have you come visit our office to chat and meet the team!
Follow us on social media!
Facebook – Twitter (@btcmteam) – Instagram (@behindthecurtainsmedia) – LinkedIn