China Gate Release EP Good Grief; Premiered On Purevolume
Melodic indie-rock tunes for summer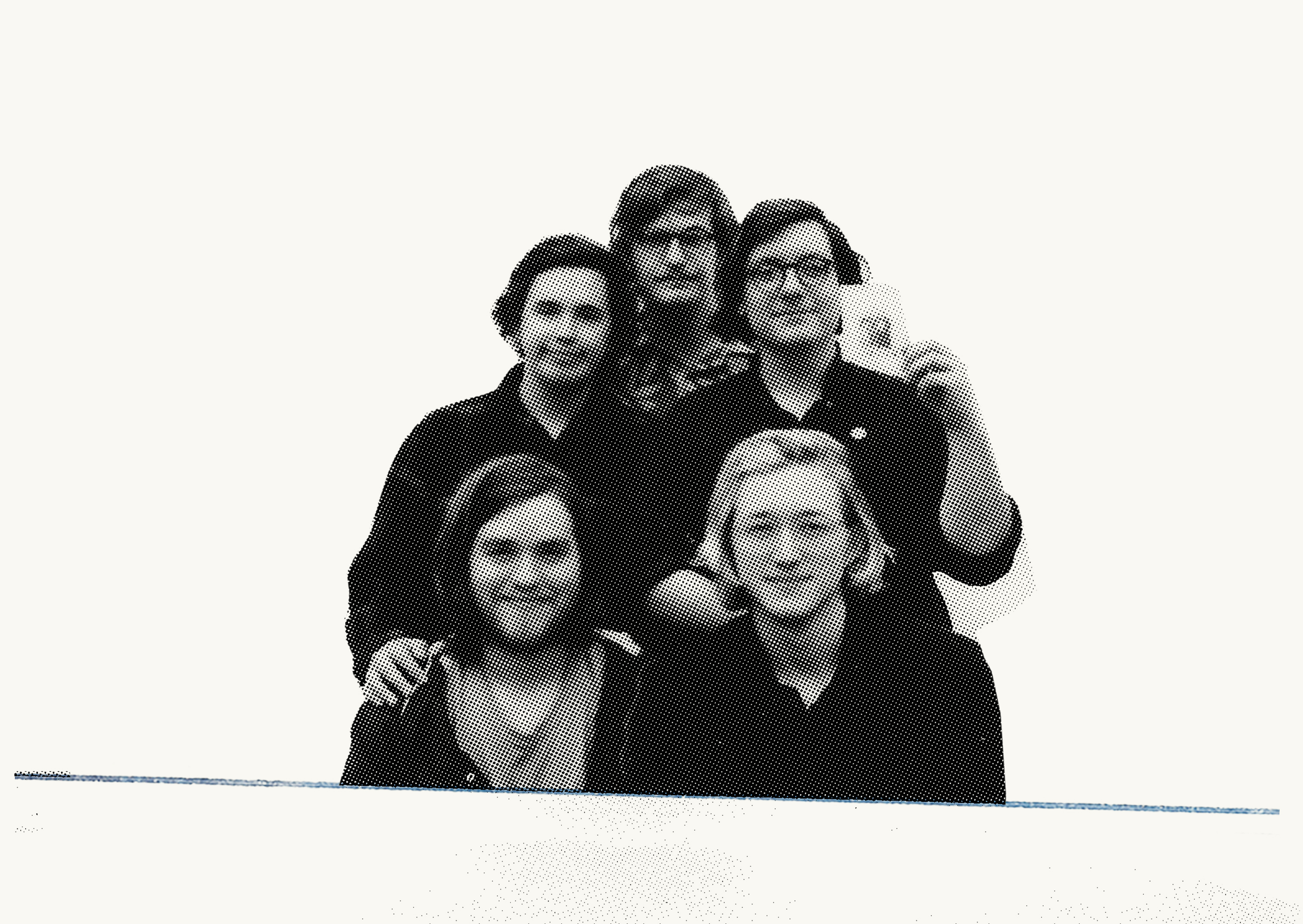 MEMPHIS, TN | May 19, 2017: With high temperatures hitting much of the U.S. over the last few days, it's starting to feel like summer – and we've got the perfect tunes for spinning! Memphis rockers China Gate released their EP Good Grief today, which premiered on Purevolume earlier this week. Described as melodic indie-rock, these tunes are full of catchy, sing-along choruses – and they might just become your new summertime favorites.While the music is melodiously pleasing at every turn in a light and playful manner, the lyrics reveal a story of deeper reflection and change. Vocalist Tiger Adams shared, "After our first album, Hunca Munca, I had written a full album's worth of songs, but eventually found them too self absorbed and comfortable with negativity. I scrapped them and decided to write songs that would force me to confront the negativity in my life and find a way to progress through my problems."
Adams goes on to clarify, "The songs definitely deal with negativity and mental illness, but if you hear it and think it's a batch of songs celebrating my sadness, I think you missed the whole point of the EP. It deals a lot with taking stock of my life so far as a twenty-one year-old and finding ways to get better. Writing Good Grief served as a pros and cons list or a venn diagram of my life in a search for positivity." With layers to explore, and lyrics to interpret in your own way, Good Grief nestles its way perfectly into your summer playlist, from blasting on the radio while cruising around town, to reflecting more deeply on a quiet evening.Good Grief marks a new chapter for the band in many ways, as it's also the first recorded material with Harry and Kyle Neblett, the band's keyboardist and drummer (respectively). It was recorded at Ardent Studios in Memphis, TN with Mike Wilson. The EP's first single "Covered In Flames" was released earlier this month, with a premiere via AXS.com. Good Grief is available in physical and digital format via Bandcamp, iTunes and Pizza Tape Records now.
Upcoming Show Dates:
7/11 – Rock N' Shop at The Paper Box, Brooklyn, NY
(part of Northside Festival – event details)
ABOUT CHINA GATE:
China Gate are a five-piece indie rock band from Memphis, TN. China Gate's origins go back to the summer of 2013; vocalist and guitarist Tiger Adams began writing for a casual recording project and found some of the tunes developing into full-fledged songs. After moving back to Memphis that winter, he connected with friends Walt Phelan and Conner Booth for the recording Hunca Munca. The debut album was released on Nashville-based Pizza Tape Records in 2015. They began to play live at local shows and recruited brothers Harry and Kyle Neblett to play keys and drums; the group chemistry was an instant fit for their developing sound.
China Gate spent the next few years building its local fan-base and reputation in Memphis, playing regular shows around the city, while all members balanced band duties alongside work and college. They have opened for various bands including Pinegrove, Hoops and Diarrhea Planet, growing their name as an established Memphis band. Their upcoming EP Good Grief, is scheduled for release on May 19, 2017, confronting issues from mental health to the search for positivity in the modern world. Recently, the band completed a regional tour, including an official 2017 SXSW show at Karma Lounge. Youthful and inspired, China Gate promises this is only the start of their career.