Candy Ambulance drop raw and hooky grunge-punk single "Spray"; premiered on Idobi Radio
Announce Spring Tour Dates & More Details of Upcoming EP; "Spray" premiered on Idobi
For Fans Of: Bully, Screaming Females, Hole, Charly Bliss, The Breeders
SARATOGA SPRINGS, NY | January 19, 2018 – Leaping unabashedly into the limelight, grunge-rock band Candy Ambulance's new single "Spray" bursts forth with a surge of raw, unpredictable and slightly chaotic power. Fast-paced and energetic, it's two-minute run will take you on a wild ride and leave you lusting for more.
Idobi Radio, who premiered the track earlier this week, said "Bringing back the raw, unpredictable energy of grunge, the band is making noises you don't want to sleep on." Inspired by DIY punk and 90's grunge, Candy Ambulance has perfected the balance of punchy bass, driving beats and deep-sinking pop hooks, wrapped in the trio's own special sauce of wild, unbridled chaos and fun.
Vocalist and front-woman Caitlin Barker describes the single as a reflection of mania. "[It's] the 'I cannot stop until the cleaning is done, please don't somehow intentionally suck the water out of the rag you mopped the floor with' mania that creeps in sometimes, late at night. The kind that later ignores a ringing alarm because you stayed up all night worrying about this stuff. The kind that is so tired." The band recorded the single in their in-home studio, as their bassist, Jesse, works as a sound engineer. "It was liberating to jump around or scream to pull up some energy. Caitlin did vocal takes lying on the floor and kicking her legs. We think it translated that we were pumped."
Candy Ambulance is embarking on a east coast spring tour in support, with a number of additional dates to be announced. "Touring is such a badass experience that we look forward to more each time we get out there. Like, 'who will we meet/where will we sleep/how long can we survive on hard boiled eggs and PBR?'. Not everyone's ideal way to spend time but we thrive on it."
"Spray" comes as the second single and title track off Candy Ambulance's upcoming EP, scheduled for release on February 16, 2018. The band self-released the EP's first single "Weekday" earlier this fall, listen here. Both tracks are available for stream and purchase on Bandcamp, iTunes, Spotify and all major digital retailers.
UPCOMING TOUR DATES:
Friday, January 26 – Gug's – Glens Falls, NY
Saturday, February 10 – River Street Pub – Troy, NY
Tuesday, February 20 – Mohawk Place – Buffalo, NY
Wednesday, February 21 – Duck House – Cleveland, OH
Thursday, February 22 – Shakespeare's Lower Level – Kalamazoo, MI
Friday, February 23 – Bric-A-Brac Records (day show) – Chicago, IL
Friday, February 23 – Cole's – Chicago, IL
Saturday, February 24 – Milf Crate – Aurora, IL
Sunday, February 25 – DZ Records – Hickory Hills, IL (live session filming, day)
Sunday, February 25 – Bremen Cafe – Milwaukee, WI
Tuesday, February 27 – WZRD 88.3 FM – Chicago, IL (live session)
Thursday, March 1 – Bottle and Barrel – Alton, IL
Friday, March 2 – Replay Lounge – Lawrence, KS
Saturday, March 3 – Front of House Lounge – Springfield, MO
Thursday, March 8 – The Cave – Chapel Hill, NC
Friday, March 9 – Arcana – Durham, NC
Saturday, March 10 – Pourhouse – Raleigh, NC
Sunday, March 11 – Galaxy Hut – Washington, DC
Monday, March 19 – One Caroline – Saratoga Springs, NY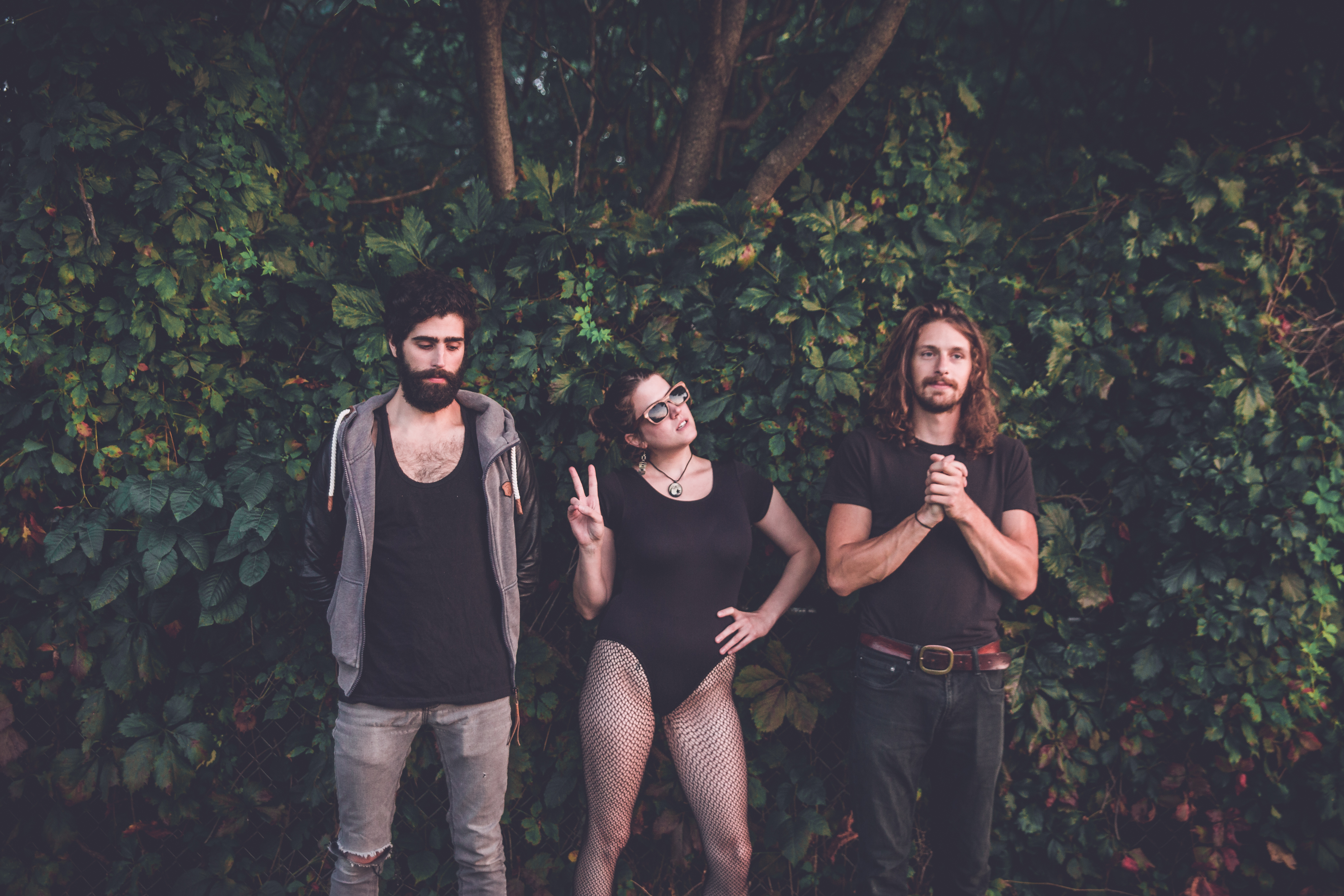 ABOUT CANDY AMBULANCE:
Formed in the summer of 2014, grunge-influenced Candy Ambulance of upstate NY are Caitlin Barker, Jesse Bolduc & Jon Cantiello. Lifelong friends and musical mates, Bolduc & Cantiello rescued Barker from a wealthy engagement prospect and whisked her away to the land of DIY punk. Poppy melodies, dynamic vocal changes and half naked live shows have solidified this rock trio as always entertaining, unabashed fun.
Boasting a healthy and frequent tour schedule the band has played with notable acts such as Screaming Females, Speedy Ortiz, Daddy Issues, and Dorothy.