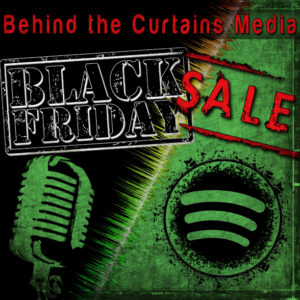 This is one bandwagon we're happy to jump onto – giving a "thank you" to our amazing artists & clients, and giving you all a double-feature BLACK FRIDAY SALE! Even better, you don't have to leave the house for either of these – treat yourself, or make this the perfect gift for the musicians in your life!
Both offers valid until December 1, 2017 at 12pm EST (noon) – check them out and order via the form below!
Black Friday Deal #1: 50% Off Spotify Promotion!
New Spotify Promotion Only $250; Black Friday Special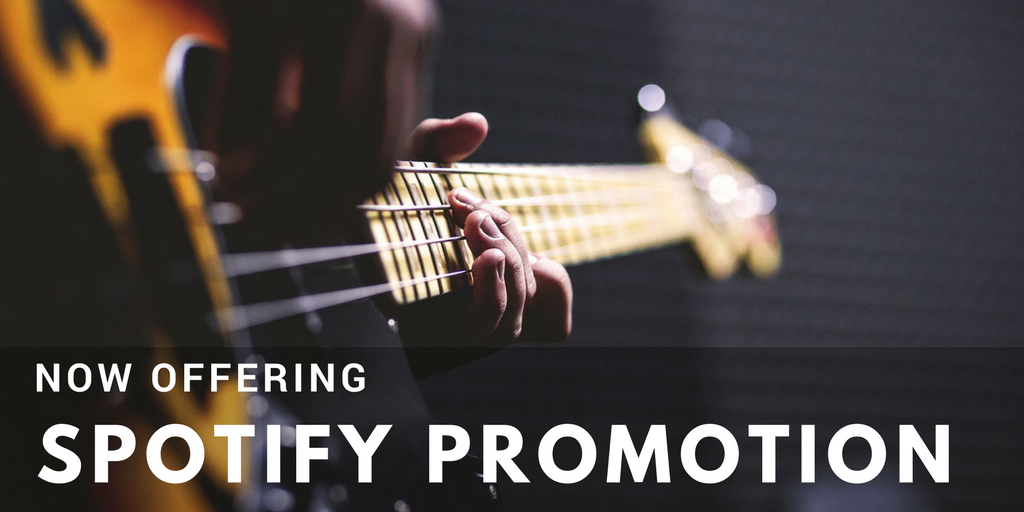 Promote your music to our NEW Spotify Influencers list – we're offering a special introductory rate of 50% off – only $250!
We'll promote one of your singles to 200+ Spotify influencers and tastemakers, as suiting for your genre. Targeting top Spotify influencers, playlist curators, and bloggers, we'll help establish organic and real connections to get you playlist adds. Feedback and tracking reports will be provided throughout the campaign.
Learn more about our Spotify Promotions campaigns here (new service).
Please include a link to your Spotify page in form below. Actual campaign run date will be scheduled with our calendar availability.
Black Friday Deal #2: 20% Off Studio Time!*
Winter's the perfect time to start a new project!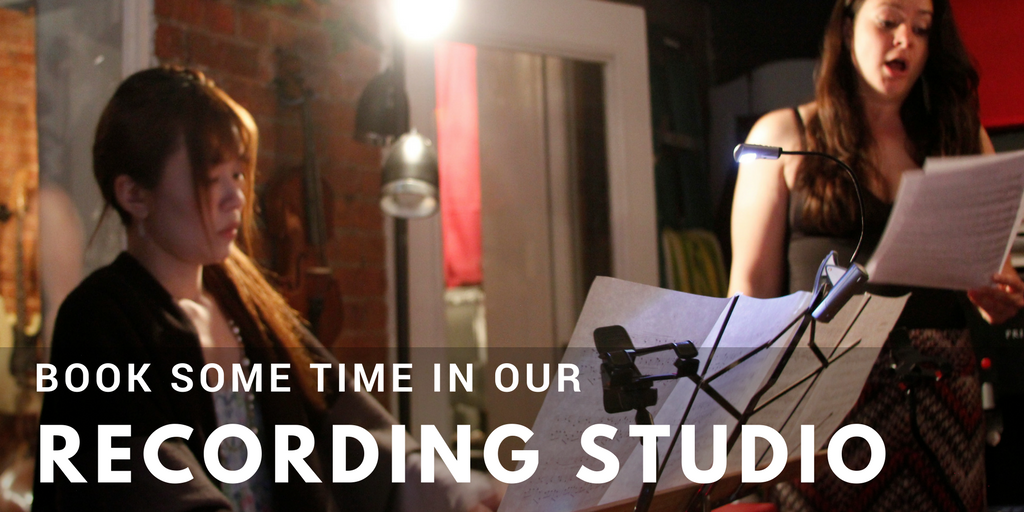 Whether looking to light a fire under your own ass, or know a talented musician afraid to take the first step, this is the perfect launching opportunity to get the creative juices flowing!
Daytime Rates Special (9-5pm, M-F): Usual $75/hr — 20% off only $60/hr!*
Evening/Weekend Rates Special: Usual $112.50/hr — 20% off only $90/hr!*
*To receive special 20% off must purchase a minimum of 4 hour, special rate applies to a maximum of 20 hours; additional time will be invoiced at normal rate.
Mixing and mastering charges are billed separately. Hours/session must be scheduled; hours/sessions may be be split into multiple days with a 4 hour block minimum. Additional studio time will be billed accordingly at standard rates of $75/hr daytime (9-5, M-F), or $112.50 for evenings/weekend hours.
Learn more about our studio and gear here
Offers valid for all form submissions received by December 1, 2017 at 12pm EST (noon). We will contact you with an invoice to confirm details and process payment.
Create your own user feedback survey
Issues with form or want to submit multiple orders? You can also fill it out HERE. 
Behind the Curtains Media reserves the right to end this promotion at any time and refuse order if music/artist is not a fit. Refunds will be reviewed and honored on a case by case basis. Additional conditions and details may apply. Contact mike@behindthecurtainsmedia.com with questions.