Behind The Curtains Media's FREE CONTEST GIVEAWAY! WIN iPAD & VINYL of TWIN ATLANTIC's latest effort!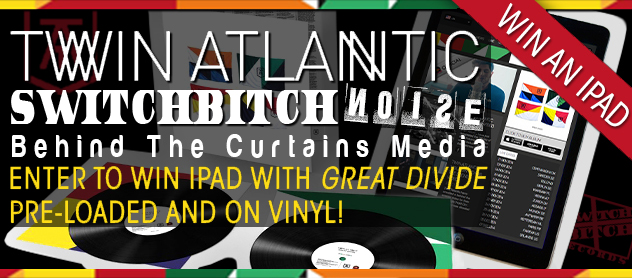 Our  buds and now partners in crime; Twin Atlantic recently released their debut album GREAT DIVIDE via RedBull Records. To celebrate, Behind The Curtains Media, our friends at SwitchBitch (Record Label / Recording Studio / Music Magazine) and the band Twin Atlantic have all joined forces to host a…
GIVEAWAY: a Twin Atlantic ipad with the album pre-loaded on it along with the album on vinyl record!
Wanna hear what they sound like first? Dig their video for single "Hold On" Below:
TO ENTER the TwinAtlantic / SwitchBitch / Behind The Curtains Media Sweepstakes all you have to do is take a second and fill out these 7 things: birthday, name, email, gender, city, state and zip here:
http://twinatlanticsweeps.corpta.com/s/switchbitch 
It's that simple!
Obviously sharing is caring, so if you'd like to further assist Twin Atlantic, Behind The Curtains Media and SwitchBitch, we encourage further sharing, promoting and retweeting! @TwinAtlantic / @BTCMteam / @SwitchBitchRecs.
Much love and best of luck!
-Mike Abiuso and Everyone here at Behind The Curtains Media